"Keep the Dive Alive" Cotton Earloop mask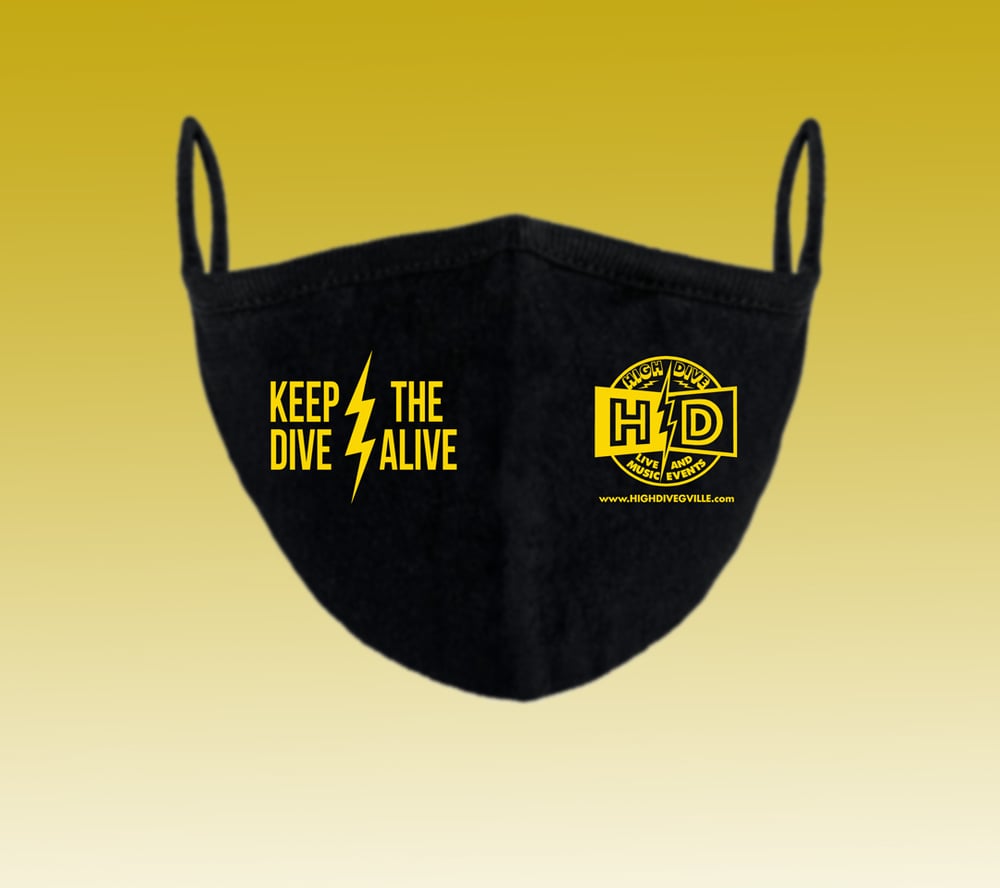 Printed in Gainesville at Aesthetic on a Gildan cotton mask. Wear it when you come to High Dive because its mandatory!
All proceeds from this item will go towards keeping the lights on at your favorite neighborhood music venue. Design on Front. Back is blank.
This is a PRE-ORDER. Will be shipped once we receive the minimum order to send to the printer (25).