"Keep the Dive Alive" Shirt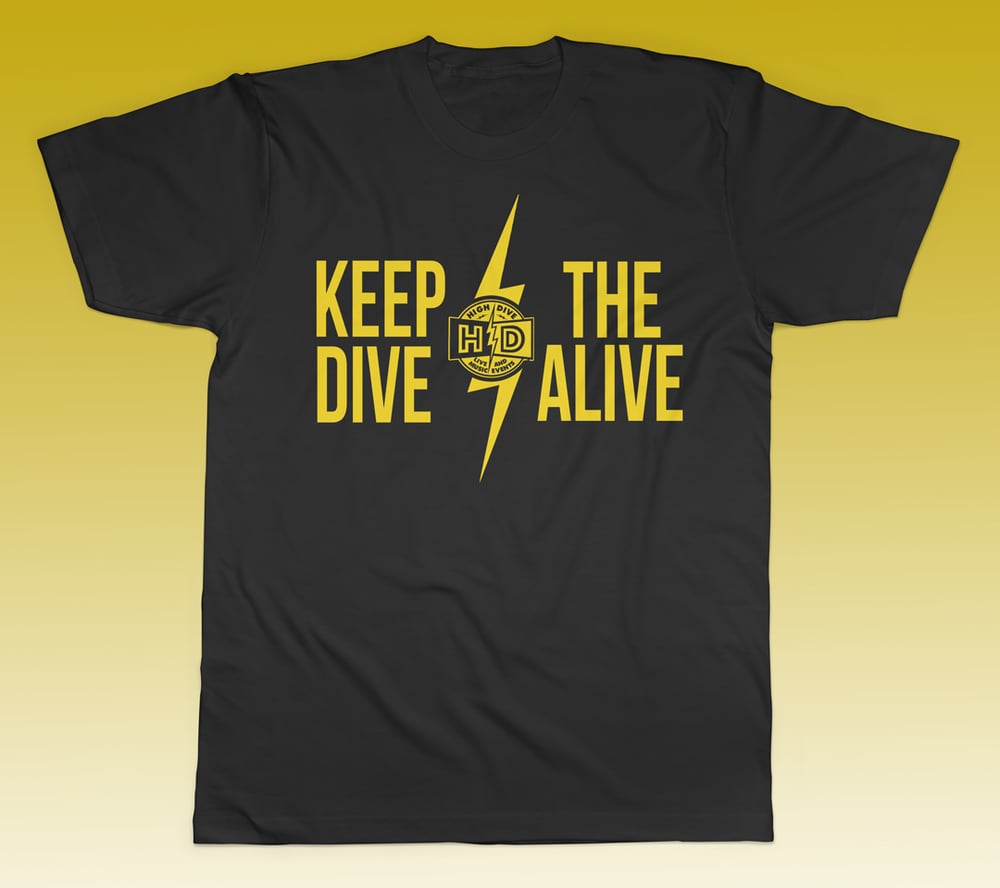 Printed in Gainesville at Aesthetic on a Gildan cotton T. All proceeds from this shirt will go towards keeping the lights on at your favorite neighborhood music venue. Design on Front. Back is blank.
This is a PRE-ORDER. Shirts will be shipped once we receive the minimum order to send to the printer (25).